Installation of AI-Hunter™
AI-Hunter™ leverages Bro and RITA to collect packet information from your network and analyze the results. Bro and RITA run on a single system and connect to a span port just inside your firewall. AI-Hunter™ can be located anywhere on your internal network provided it has connectivity to the Bro/RITA system.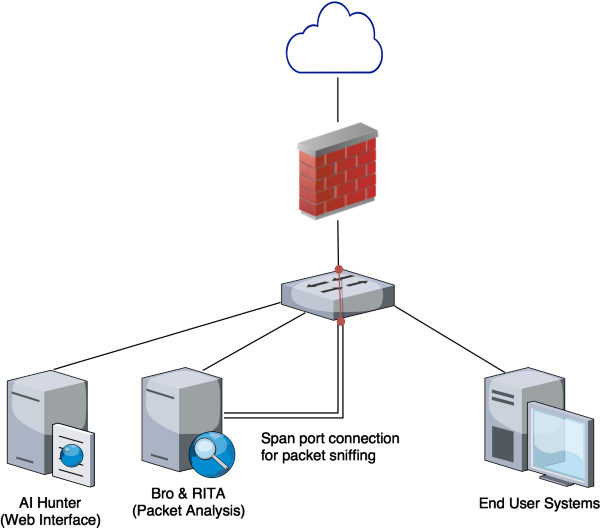 If you have multiple connections to the Internet, you can run multiple Bro/RITA systems, all feeding data back to the same AI-Hunter™ Web interface.
Does your environment need more than the default configuration? Active Countermeasures has teamed up with Black Hills Information Security (BHIS) to offer professional threat hunting sessions and/or threat assessment training for your analysts. BHIS can offer a package deal which includes:
Architecture support in deploying AI-Hunter to your environment
Installation and configuration of AI-Hunter per your specific needs
A professional threat detection assessment of your network
Threat hunting training for your security analysts