Wild West Hackin' Fest – Way West!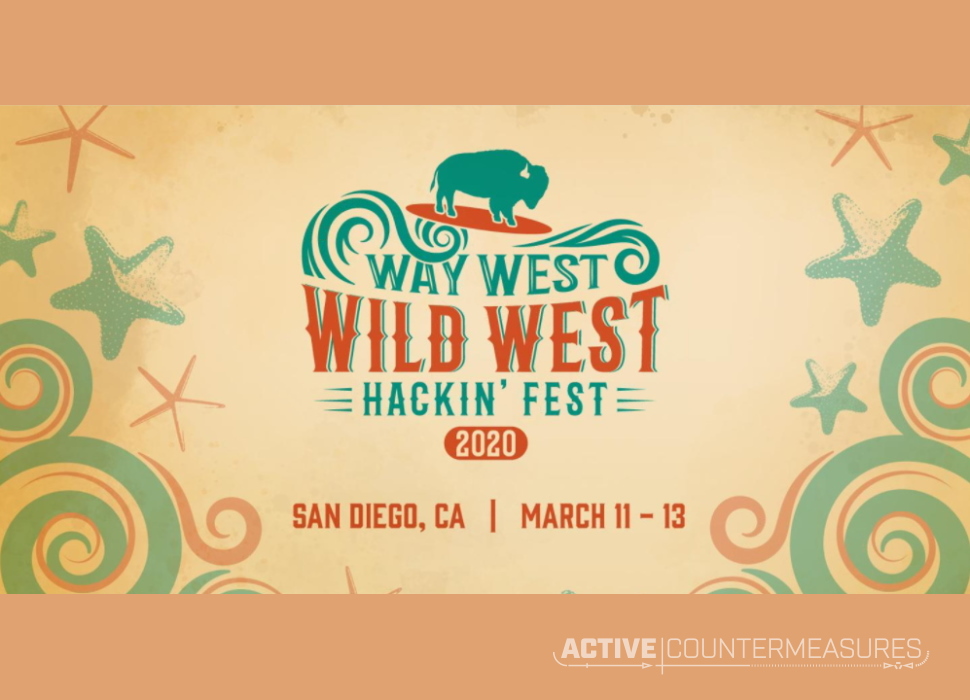 Intro
Wild West Hackin' Fest in Deadwood, SD was the brainchild of John and Erica Strand. After a third successful event and a total sell out in 2019, the decision was made to expand the conference to include a second location in San Diego, CA. And, just like that… Wild West Hackin' Fest – Way West was born!
Wild West Hackin' Fest – Way West will be held at the Wyndham San Diego Bayside Hotel over the dates of March 11-13 with two-day pre-conference training to be held on March 10th and 11th and will include all the activities you have come accustomed to enjoy in Deadwood.
Education Through Hands-On Labs
WWHF is the most-hands on conference in the industry. Studies show that you learn best by doing. This is why we've built numerous labs, a Capture the Flag, Escape Room and so much more! Many are built in an environment that progressively increase in difficulty. So, no matter the skill level, anyone can jump right in and begin learning. Or if you're a seasoned professional you can quickly progress through to the more advanced stuff.
Education Through Talks
WWHF is bringing in some of the best and brightest from the infosec industry for talks, training, and workshops. With over 50 presentations on topics vetted by the community, you are able to target the ones most relevant to your work. Speakers include actionable take-aways in their presentations that you can utilize as soon as you return to work.
Keynote Presenters: Mike Poor and Larry Pesce
Industry Experts: Tim Medin, Jeff McJunken, Bryson Bort, Eric Ziegast, Ian Coldwater, Jonathan Ham, and More!
Sponsor Lab Interaction
The majority of sponsors at WWHF are also bringing hands-on labs. They aren't just there to sell, but to educate as well. We've created an atmosphere where you can test out vendor tools that you otherwise wouldn't have the opportunity to.
Two-Day Pre-Conference Training
"A Guide to Active Defense, Cyber Deception, and Hacking Back" – with John Strand
"An Introduction to Developing Phishing Malware" – with Christopher Truncer & Matt Grandy
"Hacking Enterprises – 2020 Release" – with Will Hunt and Owen Shearing
"Introduction to Software Defined Radio" – with Paul Clark
"Network Threat Hunting with Security Onion" – with Chris Brenton
"Atomic Purple Teaming" – with Kent Ickler and Jordan Drysdale
Our community is very keen on sharing expertise, and we've created an environment that makes it easy to connect and interact with the best in the industry! Don't miss out on this awesome educational opportunity!
(Use Code 'CALIFORNIALOVE' to receive 25% off your conference ticket!)
Interested in threat hunting tools? Check out AC-Hunter
Active Countermeasures is passionate about providing quality, educational content for the Infosec and Threat Hunting community. We appreciate your feedback so we can keep providing the type of content the community wants to see. Please feel free to Email Us with your ideas!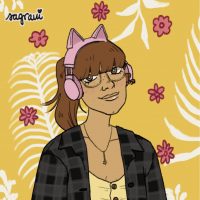 Shelby has a strong background in Social Media Marketing and Event Management. Her interpersonal skills and passion for community building are what lead her to her position as Content & Community Manager at Active Countermeasures. When she's not working, Shelby enjoys spending time with her husband, daughter, and four cats.