John Strand has created a network of companies in the InfoSec industry dedicated to providing affordable, outstanding products and services that cover all of your Information Security needs from Pentesting to Training.
Each company helps to support the InfoSec community in their own way; offering free educational content, open-source tools, or even donating to various projects.
Learn more about each of our sister companies below.
Antisyphon Infosec Training is here to disrupt the traditional training industry by providing high-quality and cutting-edge education to everyone, regardless of their financial position. We offer students the opportunity to learn skills, practice what is taught and engage with their community, in a fun and inclusive way.
Antisyphon courses are tailored to beginners and seasoned professionals alike. Our mission is to provide approachable, accessible, and affordable public and private training for the Informational Security community.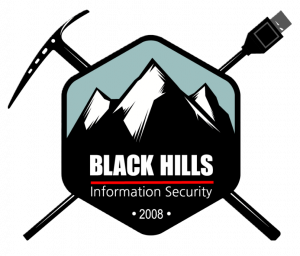 Established in 2008, Black Hills Information Security specializes in penetration testing, red teaming, threat hunting, and other defensive security services. The Black Hills penetration testers and security analysts help companies of all sizes find the vulnerabilities in their defenses before attackers can compromise their systems.
The team at Black Hills develops and maintains popular open-source tools, publishes educational blogs, and gives informative webcasts for the information security community. Many members of the team are sought after to speak at conferences around the world.
More than just a conference, Wild West Hackin' Fest (WWHF) is committed to offering high-quality information security education to beginners and seasoned professionals alike. With conferences, reasonably priced training, hands-on labs, and workshops, WWHF lowers the barrier to entry for those seeking to enter into the world of information security. WWHF also offers a venue for those already established in the industry to share ideas, give back, and continue learning.
WWHF puts teachers who love teaching into conversation with students who love learning through conferences, training, Roundup events, and Hackin' Casts.
Latest Active Countermeasures Blog Posts: